Effective Techniques for Organizing Parent Volunteers
Successful class parties are like a jigsaw puzzle – it takes many pieces in just the right places to pull off a beautiful piece of work!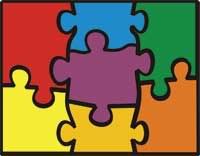 Kristin Fitch of ZiggityZoom makes it easy with steps, hints and tips for communicating with the teacher and parents and organizing volunteers. 

Always let the teacher know exactly what you have planned for the party, from the set-up and clean-up, to the times, snacks, and activities.
Send out a letter/email to the parents about the upcoming party (usually 5-10 days ahead of time). Let them know times, needs, and the type of help you are looking for.
Have parents sign up to bring snacks or drinks (provide a list of the items you would like, such as fruit, pretzels, mini-waters, plates and napkins, small goodies).  Use free online sign up sheets with reminders!
Some schools allow for room parents to ask for a monetary donation to cover the cost of the food, drinks and craft supplies, instead of parents bringing them in themselves.  Usually the donation amount is $2.00 to $5.00.
Realize not every parent will send in money and that is fine, but you should get in enough to cover the cost of snacks and craft supplies.
Find more guidelines regarding snacks and drinks, space needed, and tips for successful crafts and activities from Kristin Fitch of ZiggityZoom!
Photo courtesy of immanurse at photobucket