Spice Up Your Winter-Time Treat
Winter time is the perfect time for a nice hot cup of cocoa!  Whether it's for a class party cocoa station, or simply a special treat during reading time, here are some of our favorite ways to give your cocoa an extra kick!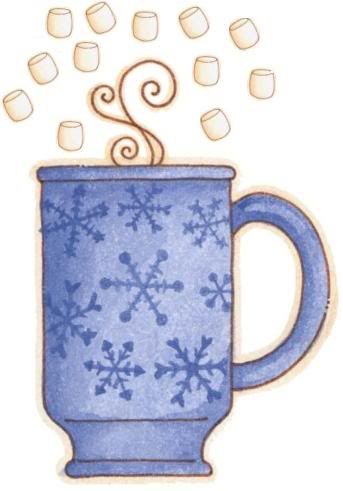 1.  Malt it!  Real Simple has a delicious idea for giving your hot cocoa an old soda shop feel with malted milk powder.
2.  Marshmallows!  This novelty accent to any cocoa cup never gets old.  Mini or jumbo-sized, marshmallows also allow kids to engage in some simple math games when adding and subtracting mallows from their cup.
3.  Piping Peppermint!  We love this idea from AllRecipes, whisking in crushed peppermints with your cocoa to meld into a super yummy mint chocolate delight!  Mini candy canes can also be used by kids to stir their own hot cup.
4.  Spice is nice!  A dash of cinnamon, nutmeg, or pumpkin spice creates a whole new flavor kids will love.  Set up a spice station to let kids choose which they would like to add, and have them jot down the recipe for taking home.
5.  Top it!  A tablespoon of vanilla ice cream or whip cream adds an immediate cooling effect so kids can enjoy right away.
6.  Dunk it!  If included, keep the accompanying snack simple and not too sweet – try pretzel sticks, graham crackers, or rice cakes.
Photo Courtesy of LovedayArt – Photobucket